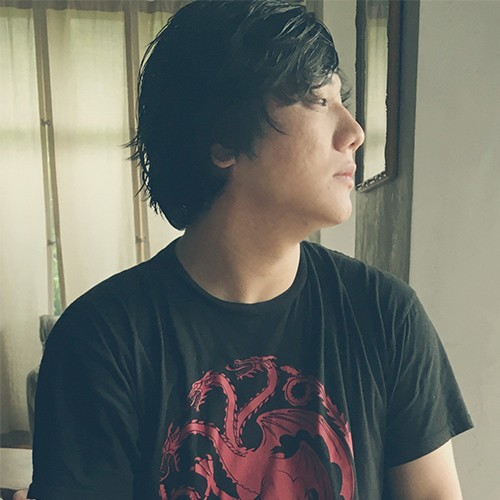 Learning to paint since 2001, Cloud soon joined Shanghai Animation Film Studio to learn and take part in the production of traditional paper-cut animation. He would later enter the Japanese animation industry to learn 2D animation production and Key Frame creation.
Cloud then returned to China, joining Shanghai Hongguang Animation and Wuxi Far East Animation Company, producing Layout and Key Frame art. He also worked as a flash animation director and storyboard designer for television advertising.
In 2006, Cloud founded Wolf Smoke Animation Studio together with Clover Xie. In the studio Cloud is mainly responsible for the role of director, storyboard, key frames and more.
Based in Shanghai, with an international office operating out of Las Vegas, Nevada, Wolf Smoke commits to the creation of original high-quality animation, and mainly focuses on animated short and feature films of different styles and genres. High profile collaborations include 'Batman of Shanghai' (2012) – a series of animated shorts from the DC Nation on Cartoon Network, 'Asura Online: Origin' (2013) trailer for Tencent, and 'Doomfist Origin Story' (2017) hero reveal trailer for Blizzard's Overwatch.
Cloud's latest directorial effort 'Valley of White Birds' (2017) was longlisted for the 2018 Oscars and won the Junior Jury Award for Short Film at Annecy 2017.